Mr. Prajwal Nagesh
PhD Scholar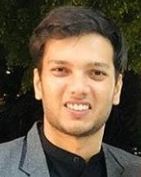 Prajwal is a sociologist, trained in qualitative and geospatial research methods. He is interested in understanding emerging urban inequalities using innovative research methods, which involves a combination of ethnography, geography and technology. Some of his previously researched topics include urban migration, caste-based inequalities and inter-caste marriages in cities. Prajwal has previously worked with National Institute for Advanced Studies. He earned his Master of Arts degree in Applied Sociology from Christ University. Currently, Prajwal is pursuing his doctoral research with the Department of Human Geography and Planning,
Utrecht University and Centre for Study of Social Change and Development (CSSCD) at the Institute for Social and Economic Change (ISEC), Bengaluru.
Field Site: Bengaluru. Read more about his research here.
Contact: p.nagesh1@uu.nl