Inclusive-Cities through Equitable access to Urban Mobility Infrastructures  (EQUIMOB) for India and Bangladesh is a collaborative research between Utrecht University, The Netherlands, Brac University and Bangladesh University of Engineering and Technology, Bangladesh, Manipal Academy of Higher Education, Manipal, Delhi School of Economics, Delhi, India, and Institute for Social and Economic Change, Bengaluru, India.
The project is funded by the Dutch Research Council (NWO) and part of the Joint SDG research programme 2018 of NWO-WOTRO Science for Global Development.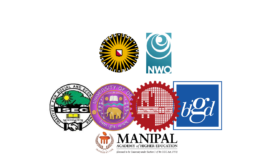 Twitter timeline kan niet geladen worden omdat er gegevens ontbreken. Vul de ontbrekende gegevens in bij Twitter timeline op de UU Options pagina.