News
EQUIMOB presentation at capacity building programme for DPOs
Earlier this week, EQUIMOB's doctoral researcher Prajwal Nagesh presented recent findings on disability and transport barriers at The Association of People with Disability (APD, India)'s South India Regional Conference and Capacity Building Programme for disabled people's organizations (DPOs). The qualitative data was derived from telephonic interviews with organizations working for persons with disabilities.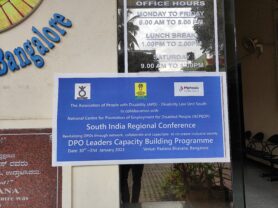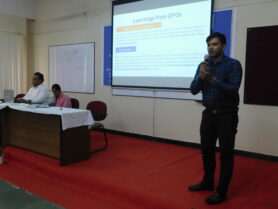 The presented findings highlighted intersectional transport barriers, the affordability of disable-friendly mobility infrastructures, and DPO's role in scaling transport interventions in cities such as Bengaluru.
The event participants mostly consisted of leaders of DPOs from different districts of Karnataka. It was a diverse group of practitioners and academicians who discussed the political economy of DPOs to chart out the research and policy agenda for inclusive living, mobilities in cities.