News
Thesis project: The potential of non-motorised transport for last-mile connectivity in Bengaluru, India
Title of thesis: The potential of non-motorised transport for last-mile connectivity in Bengaluru, India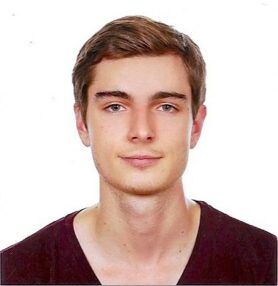 Author: Nils Steinhäuser
M.Sc: Sustainable Development
Year: 2022
Abstract
Urban mobility in Indian cities is suffering from traffic congestion, air pollution, road safety, land use conflicts and an overburdened transport network due to population growth, urbanisation, increasing transport demand and high motorisation rates. With urban transport planning focusing on building infrastructure for the automobile to resolve congestion, footpaths diminished, cycling was restricted, and public transport underfinanced leading to a decrease of usership. However, many people rely on these modes as cars are unaffordable for people from low-income households but also marginal groups, making them highly exclusive. With limited resources and options available in the city, there is a need for more sustainable and inclusive transport options which have been developing in recent years and gaining momentum during Covid-19.
Based on a mixed methods approach of reviewing literature, interviewing experts, analysing policy documents and collecting best practice cases, this research is aiming at understanding how last mile commute (LMC) to public transport stations can be improved through non-motorised transport (NMT) modes in the southern Indian city of Bengaluru. Following an assessment of the current commuting patterns in the city, an analysis of potential alternative means for commuting, and a reflection on policies and best practice cases, approaches for shifting LMC towards more NMT are reflected. Recommendations from citizen organisations together with results from this research are ought to support this transition towards a more inclusive and sustainable mobility system in Bengaluru.
It was found that the majority of commuters in the city walks to public transit stations, while a smaller share uses intermediate public transport options or personal vehicles, whereas cycling to stations was not observed. Considerable differences between genders have been identified with women preferring shared modes while men used private vehicles more to cover the last mile gap. Challenges have been identified around the accessibility of stations, the availability of LMC mode choices, the affordability of both LMC and public transit but also reliability of services. Thus, there is a high demand for change and a large potential for NMT and other mobility innovations to cover LMC in the city. For the implementation of these changes, it is essential to focus on the preferences of commuters, identify existing barriers, and involve all stakeholders into the development process. This research recommends to further discuss micromobility modes and cycle rickshaws as NMT mode options having a high potential to make urban mobility and particularly LMC more sustainable and inclusive.
Link to the thesis: click here