Agenda
25 March 2022
09:00 - 12:30
Online meeting
EQUIMOB at the WU Gender and Diversity Conference on 25th March 2022!
EQUIMOB is organising a session at the upcoming WU Gender and Diversity Conference 22! The session [title] will take place online on 25th March 2022 between 09:00 AM to 12:30 PM CET. It explores the impact of unequal transport access on the lives of older adults and women in South Asian cities. EQUIMOB researchers will present findings from their on-going research work.
Divya Sussana Patil and Prajwal Nagesh will discuss links between public transport and access to healthcare services and livelihood for older adults in Bengaluru, India. Seama Mowri will discuss how women negotiate safety during travels in Dhaka, Bangladesh while Sanghamitra Roy will explore women's perceptions of safety in public spaces in Kolkata, India. Selim Jahangir will highlight the link between unequal transport access and social exclusion of older adults from his research in Dhaka, Bangladesh. Finally, Saakshi Joshi through her research in Delhi, India, will discuss how women ensure safe travels when using the metro.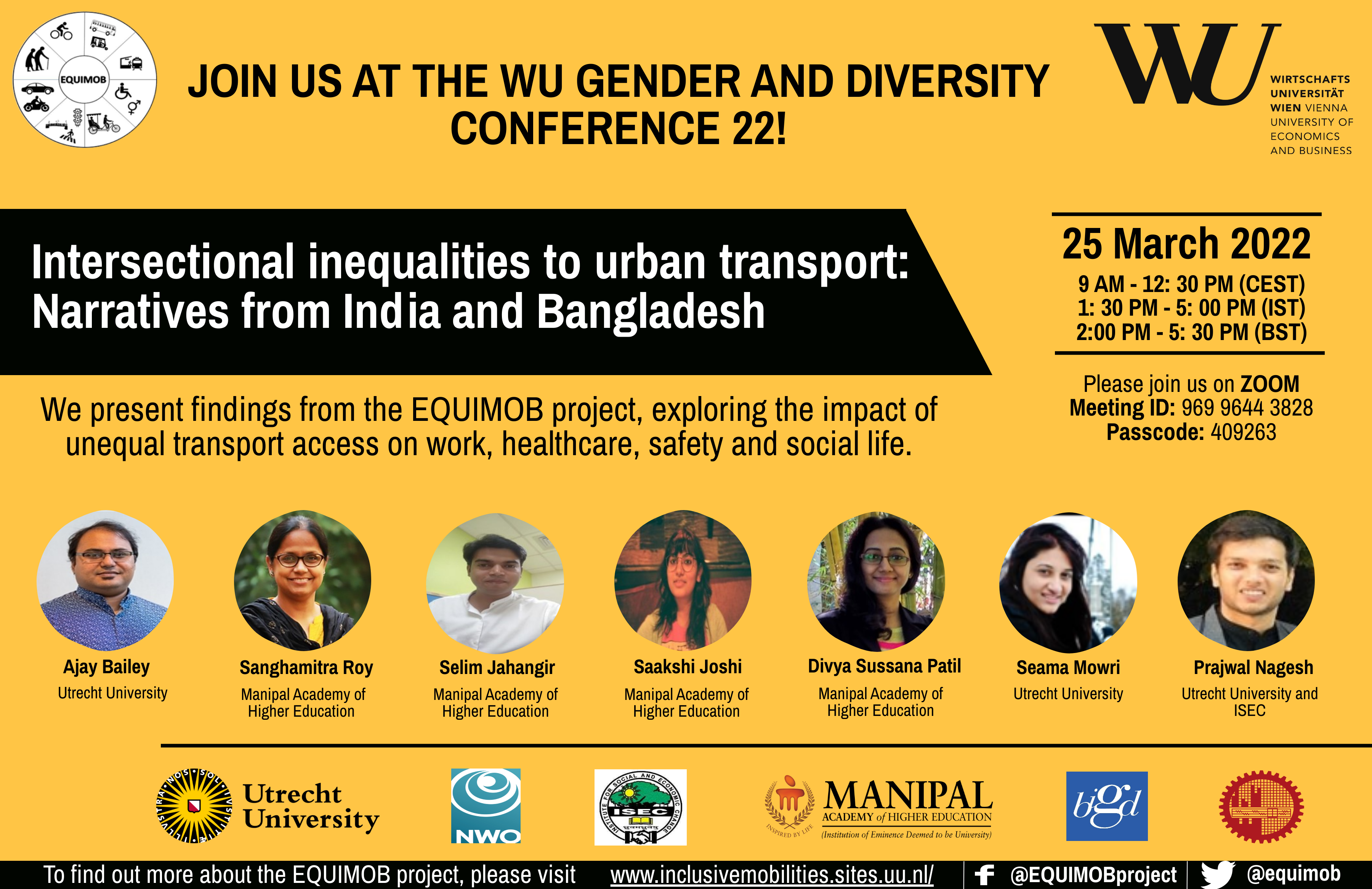 For complete program schedule: click here
For abstract of all presenters: click here