Agenda
Stakeholder consultation workshop on ageing and equitable access to urban transport infrastructures
To register: click here
Zoom meeting details will be shared closer to the event.
The upcoming virtual stakeholder events are an opportunity for EQUIMOB researchers to receive critical feedback from experienced stakeholders on emerging insights, gaps and future research forays.
In addition, these consultation workshops will contribute to the co-creation of an evaluative framework for inclusive urban mobility in India and Bangladesh.
Look forward to having you there!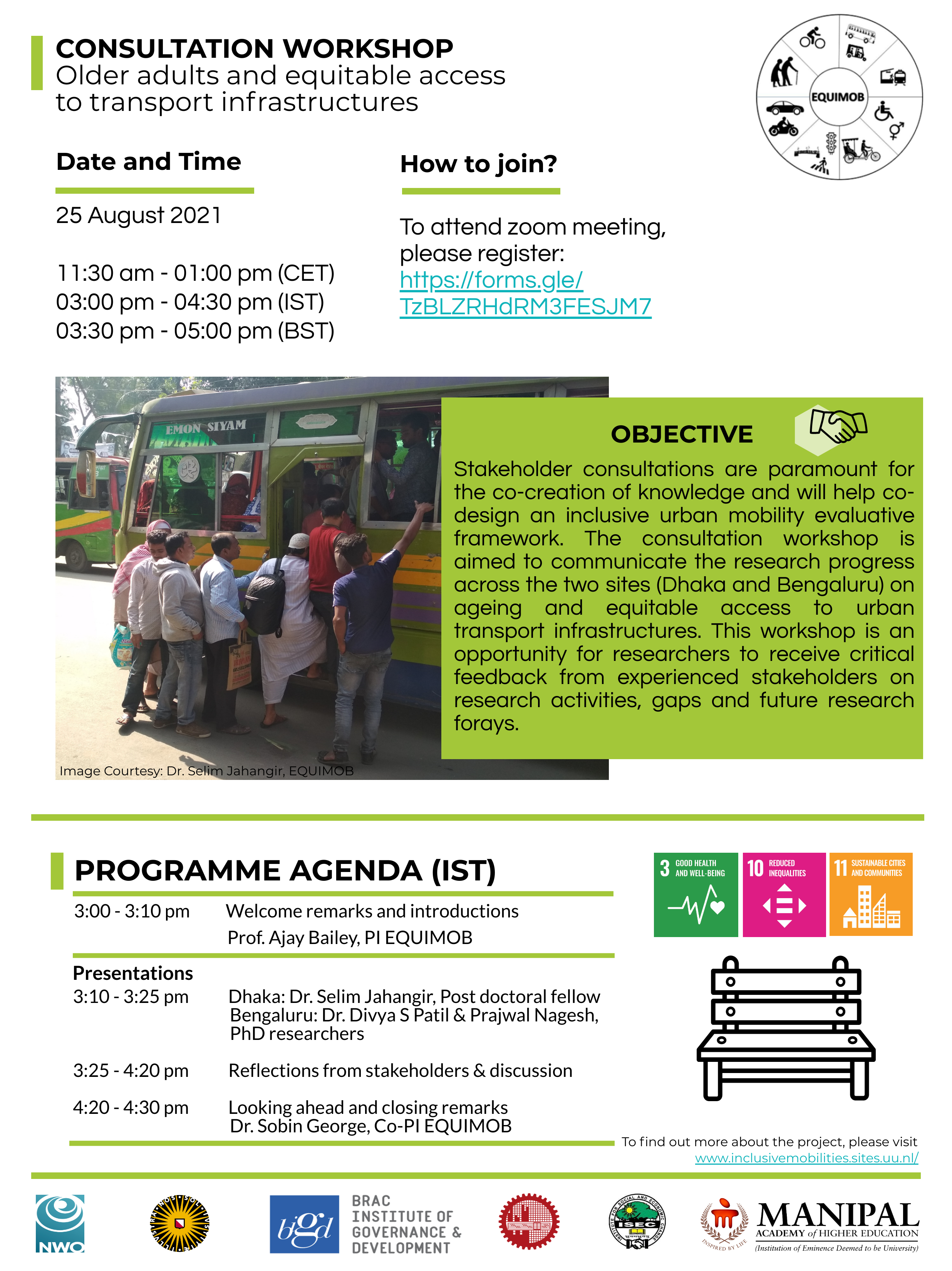 Funded by: NWO (Dutch Research Council) and Utrecht University
Partners: Bangladesh University of Engineering and Technology BIGD, BRAC University Manipal Academy of Higher Education Institute for Social and Economic Change, Bangalore