News
EQUIMOB Online Survey Results – Older Adult Mobility During COVID-19 in India
The COVID-19 pandemic has forced us into a lockdown with an unprecedented impact on our daily lives and movements. The lockdown protocols and the pandemic itself have especially impacted the older adults.
EQUIMOB launched an online survey with the aim to know how the COVID-19 lockdown has impacted the daily lives of the older adults and especially their (im)mobility. The survey was launched on 9th June for four states in India. The states covered were Maharashtra, West Bengal, Karnataka and Delhi (Union Territory). The participants could choose to answer from five languages (English/Hindi/Marathi/Kannada/Bangla).
The online survey received 729 responses in total. The survey was conducted from 9th June to 30th June 2020. Below are few highlights from the survey.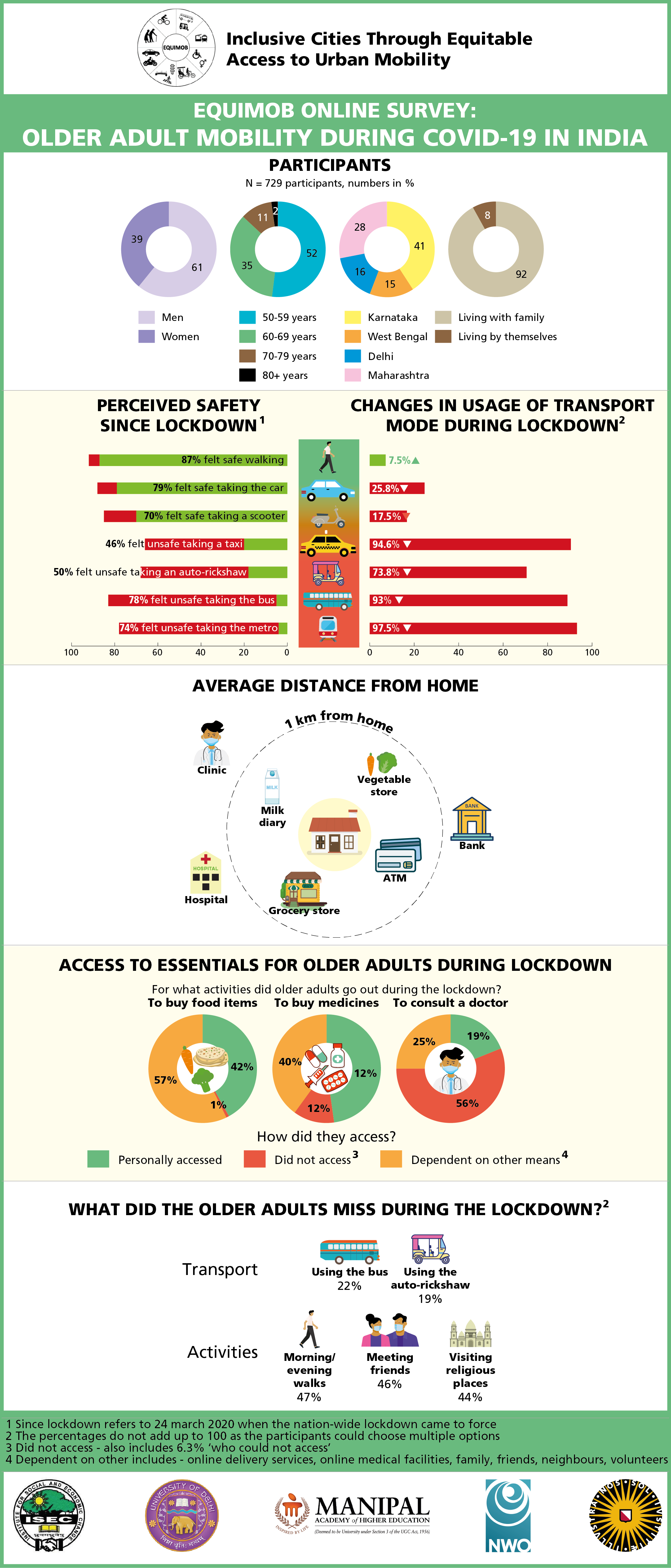 Design credits: Ton Markus